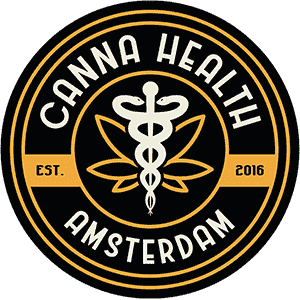 Who we are
Canna Health Amsterdam is an established and legitimate company, based in Amsterdam, specialised on CBD products with an excellent track record for the best customer satisfaction. Our main goal is to provide the market with high-quality CBD products in order to cover the special needs of each customer.
Our vision
We strongly believe in keeping the customers happy and providing them with high quality CBD products at a very competent price. Our excellent team always works in new ideas following the market trends with respect to the customer's needs. In this site, we provide you accurate information on anything related to the use of CBD and we also have a variety of high-quality CBD products.
Canna Health Amsterdam has a wide range of CBD products, each appropriate for different needs and lifestyles.
What we do
Our CBD derives from industrial hemp and is extracted without any harsh solvents. The only solvent used is ethanol (higher grade material than even EU pharmacopoeia standards). 
We provide CBD Crystals 99,7% pure, CBD Edibles, CBD Oils, CBD Extracts, CBD Cosmetics and we are always planning to come up with new high quality CBD products.
Our products are with isolated form of CBD 99.8% pure and Broad Spectrum CBD (this means NO THC is involved at all) and Full Spectrum CBD.
Questions?
Do you have questions about our E-Shop, Products or anything else?
Do you have questions?
Send us an email and we'll get in touch shortly.
Follow us on social media to see our latest news and updates