Welcome to Canna Health Amsterdam
Customer Support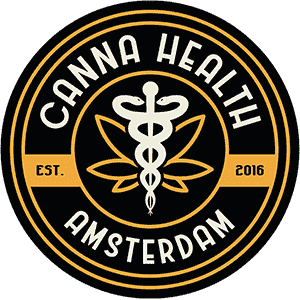 QUESTIONS​ ABOUT SHIPPING & PAYMENTS

QUESTIONS ABOUT CANNABINOIDS
What is THCP, and why is there an increasing interest in it? Is THCP a legal alternative to THC in countries where THC is not permitted...
Can't find the answer?
We are here to assist you with all your questions!
Do you have questions?
Send us an email and we'll get in touch shortly.
Canna Health Amsterdam does administer Hemp or Plant Derivatives.
Canna Health Amsterdam DOES NOT have a therapeutic office to treat patients, nor can it offer information about Cannabis Medical Centres. Please, do not send us emails with medical consultations that we cannot attend.
Come visit our shop in Amsterdam