Revolutionizing the Vaping World with HHC
Navigating the vast world of vaping, one element stands out – HHC (Hexahydrocannabinol). This newcomer has quickly become a favourite among vapers. At Canna Health Amsterdam, we're excited to offer UK vapers a chance to explore HHC. With a diverse range of HHC vapes, we aim to enhance your vaping experience.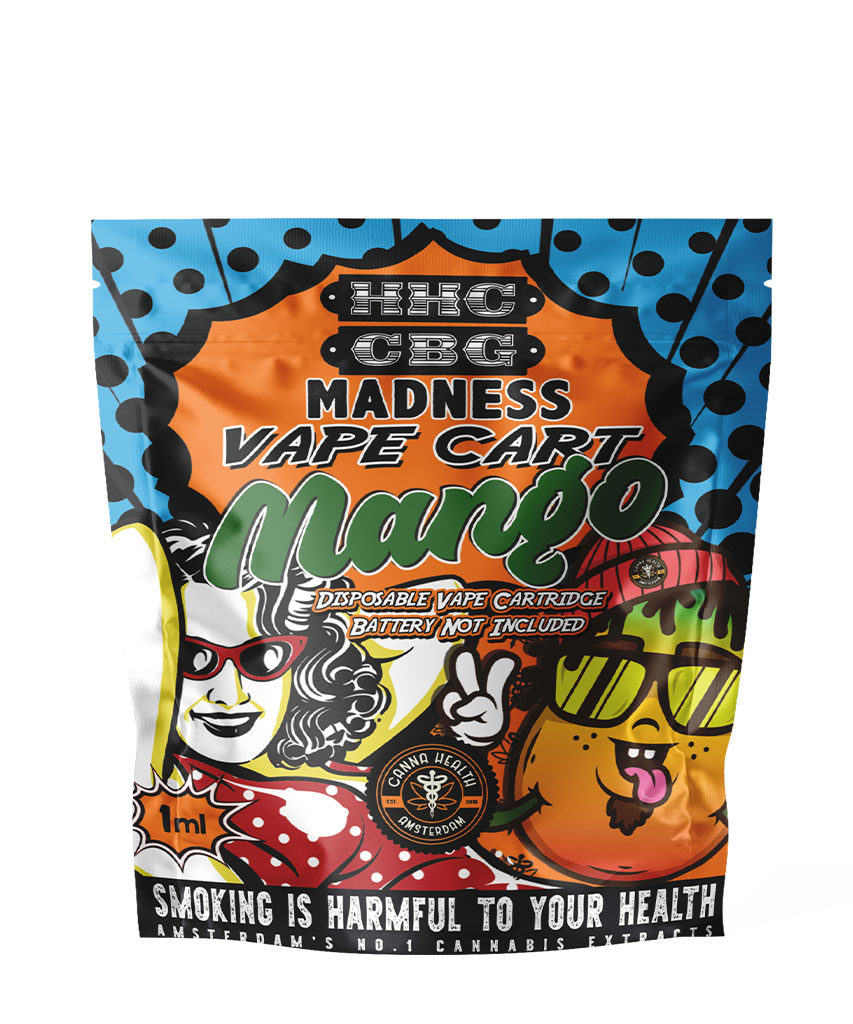 Canna Health Amsterdam Leads the HHC Vape UK Market
Our specialty at Canna Health Amsterdam lies in curating an array of top-quality HHC vapes. We cater to our customers' unique tastes. In the HHC vape UK market, we're not just participants; we're trendsetters.
Experience the Convenience of Disposable HHC Vapes
If you value simplicity, our disposable HHC vape is perfect for you. It's pre-filled, ready to use, and requires no maintenance. Regardless of your location in the UK, you can effortlessly enjoy our disposable HHC vapes.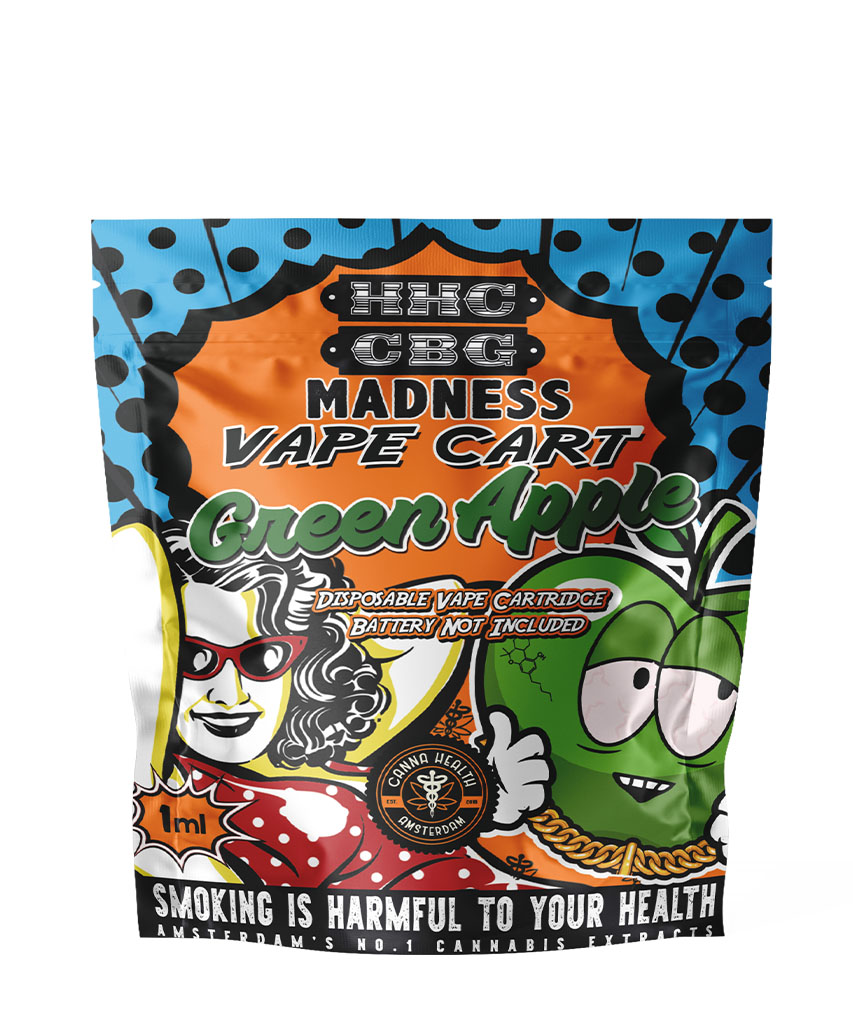 Indulge in the Vibrant Flavours of Disposable HHC Vape UK Collection
Next, let's dive into our specially curated disposable HHC vape UK collection. Experience the refreshing tropical taste of Mango with a potent mix of HHC 80% – CBG 20%: 1 ml. For those who prefer a tangy touch, our Green Apple variant with the same HHC and CBG blend will certainly impress you.
Relish the Calming Effect of CBN-Enriched HHC Vapes
For vapers seeking a calming effect, our Gelato – HHC 70% – CBN 30%: 0.5 ml vape offers a creamy, lush experience. If you prefer a robust, earthy taste, then the OG Kush – HHC 70% – CBN 30%: 0.5 ml vape is your go-to option.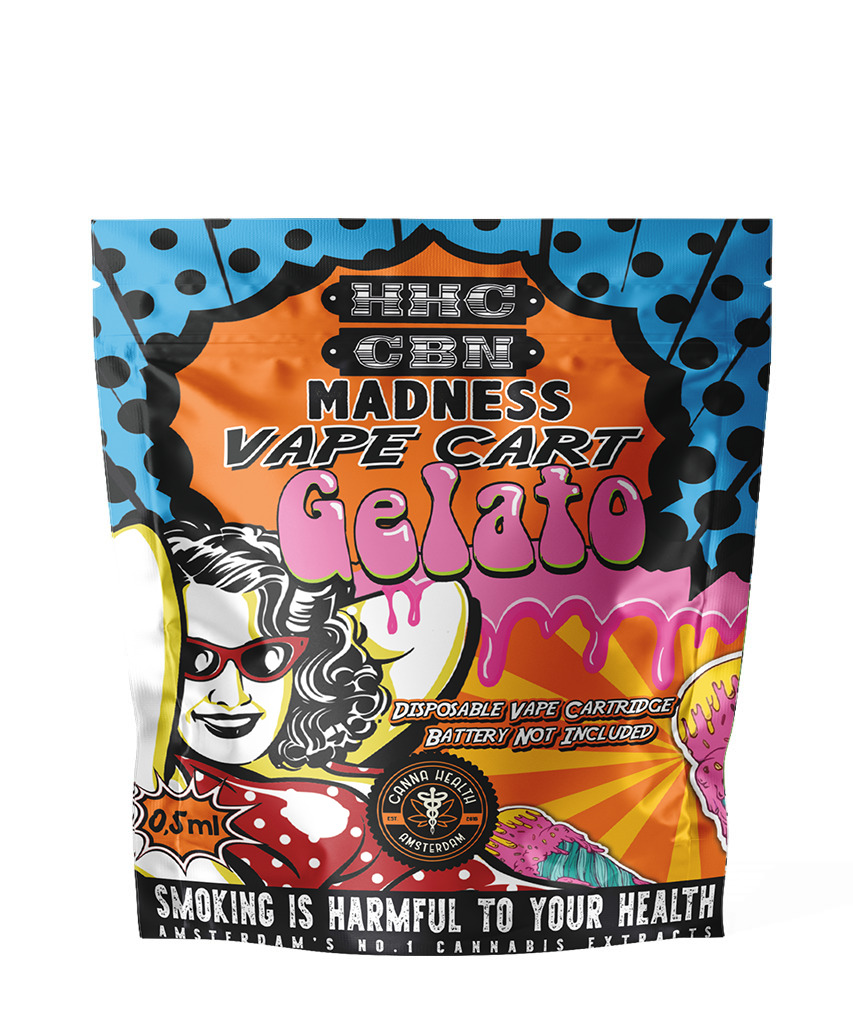 Invest in an Exceptional HHC Vape Pen UK Style
Looking for a durable vaping solution? Our HHC vape pen UK range is what you need. These vape pens offer high-quality, consistent vaping experiences. They're an ideal choice for long-term HHC vapers.
Canna Health Amsterdam: Your Trusted Online Platform to Buy HHC UK-Wide
Finding the right place to buy HHC in the UK can be daunting. Worry no more! Canna Health Amsterdam serves as your reliable online platform. Here, you can explore and order from our selection of top-tier HHC vapes with just a few clicks.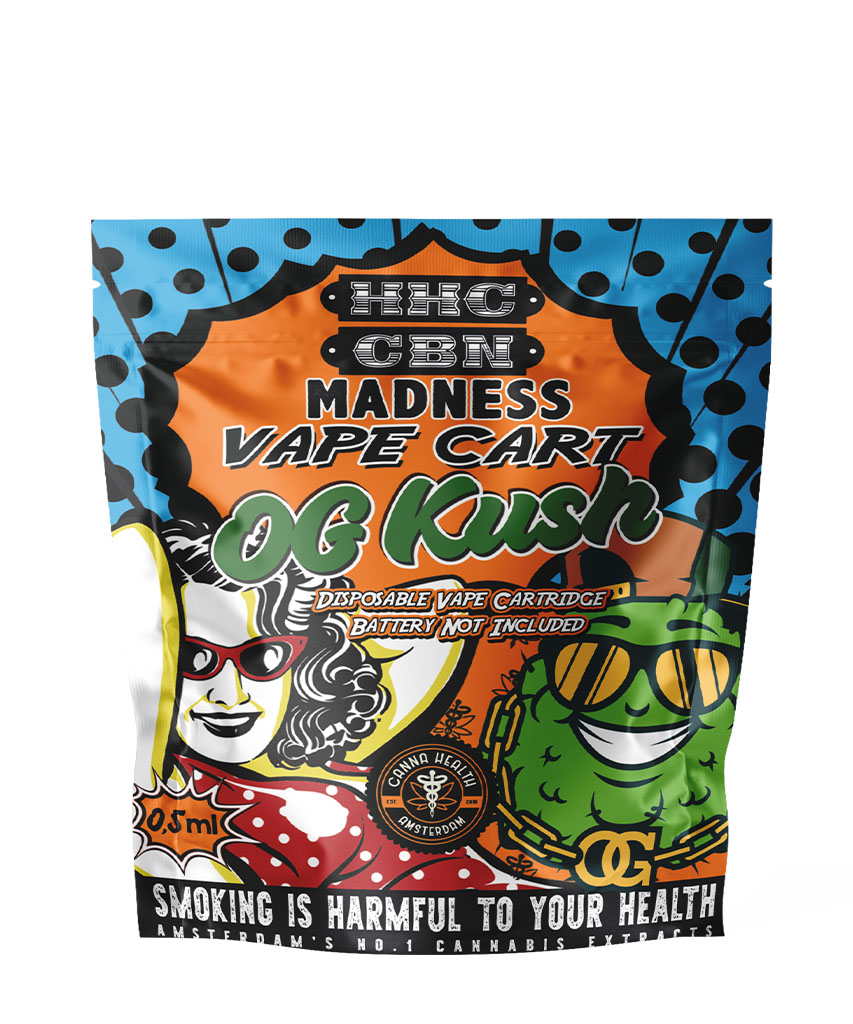 Our Unwavering Commitment to Quality
At Canna Health Amsterdam, we never compromise on quality. Each of our products undergoes third-party lab testing. They come with Certificates of Analysis (CoAs) to confirm they meet the highest standards. Our commitment to delivering safe, legal, and effective products has made us a trusted name in the HHC vape UK market.
So, why wait? Start your HHC vaping journey with us today. Discover our wide range of disposable HHC vapes or invest in a reliable HHC vape pen. Embrace the new era of vaping with Canna Health Amsterdam, your partner in redefining your vaping journey.
Experience the unparalleled pleasure of our 99% HHC-P Vape Cartridge: Cookies. Each puff is a delicious treat, serving up the sweet, rich taste of freshly baked cookies that you can enjoy anytime, anywhere.
With a mighty 99% concentration of HHC-P, this vape pen sets the stage for a truly sublime experience.