CBD – CBG MASSAGE OIL: Argan Oil, Camphor & Mint – 250 mg CBD, 25O mg CBG
Give yourself the ultimate gift of self-care and relaxation with a CBD-infused massage. Plus, CBD benefits pair perfectly with CBG. This cannabinoid potentially aids post- workout muscle recovery and alleviates lower back pain and stiff shoulders.
CBD has long been touted as the wonder compound, thanks to its therapeutic benefits. Power couple CBG and CBD work together to provide soothing relief. Powerful and deep absorption through massage may reduce pain and ease muscle tension.
Canna Health Amsterdam's extensive investment in research and development ensures the most premium CBG product—so you can reap the benefits of this therapeutic massage oil. Our premier extraction and refining processes ensure you purchase the most premium oil.
CBG is 'The Rolls-Royce of Cannabinoids', and when paired with CBD, it offers even more comprehensive benefits.
Above all, we're steadfast in our commitment to pure and premium CBG and CBD extracts, so we set the bar high. High-grade Ethanol is used for extraction, exceeding even the strictest EU standards. Our state-of-the-art refining process removes all other compounds. As a result, you get the most potent and effective cannabinoids—tested and certified.
Ingredients:
Argan Oil (Argania Spinosa Kernel Oil)
Camphor (Cinnamomum Camphora)
Mint (Mentha Spicata)
CBD 250 mg
CBG 250 mg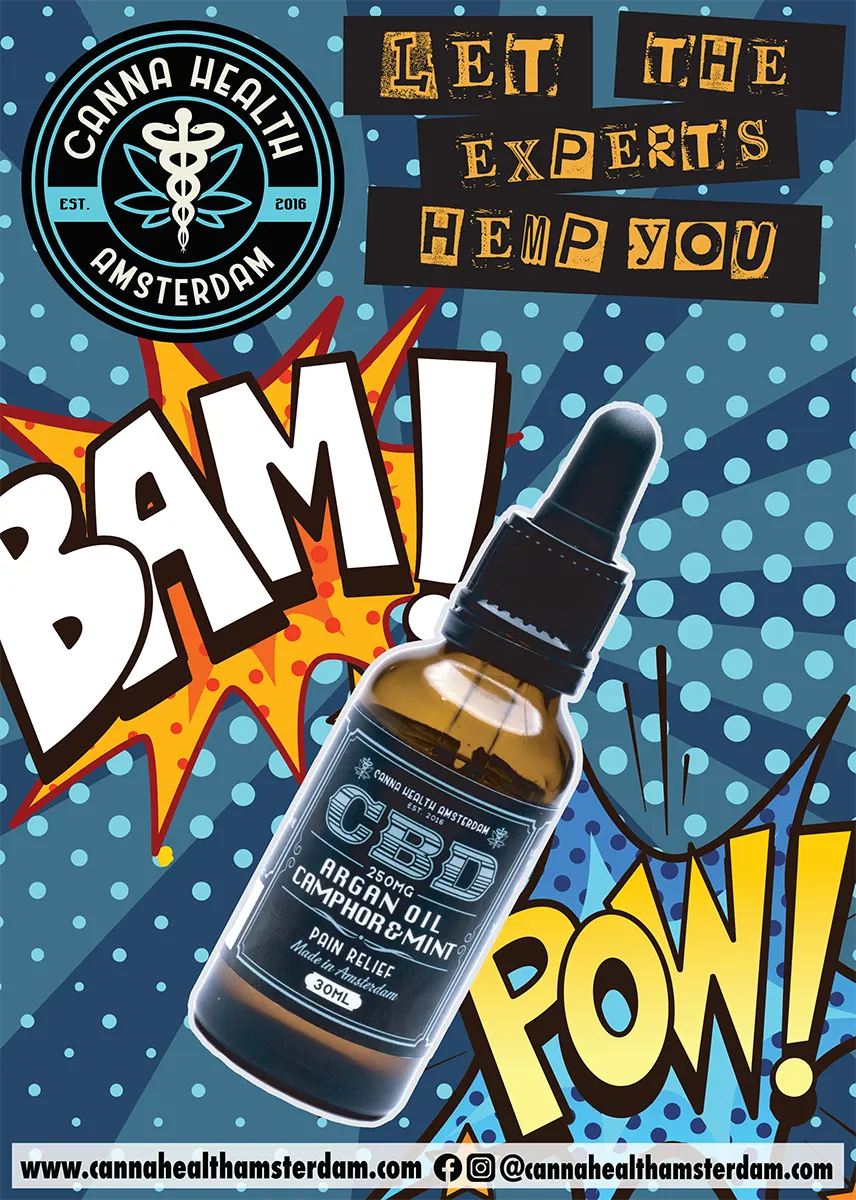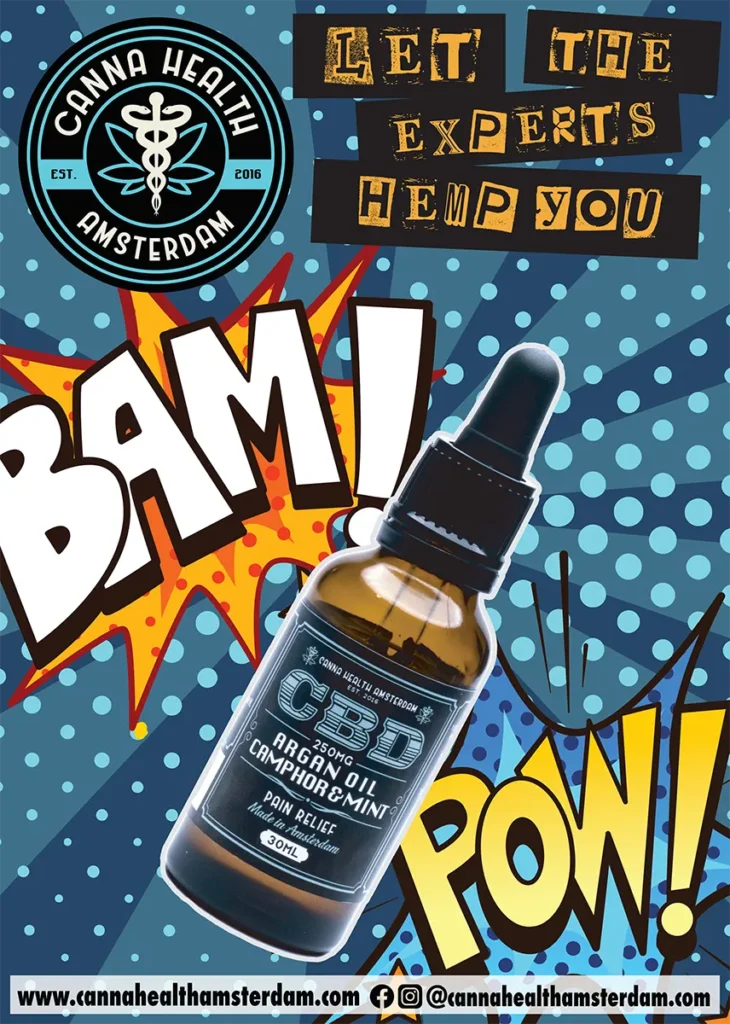 For more information about the benefits of this product please read here: Article 1, Article 2, Article 3